Although there is no official version of Among Us for macOS, there is a relatively simple way to enjoy this popular game on your Mac. Interested? In this guide we will show you, step by step,  how to play Among Us on Mac .
Step 1: Download the Android BlueStacks emulator to your Mac
Android games like Among Us require an emulator to run properly on a computer, so you're going to need a reliable emulator that works flawlessly on Mac. The BlueStacks emulator is what you are looking for; it works well on Mac and has a perfectly adapted interface (in addition, the developers of Among Us have no problem using it). We recommend that you review the minimum system requirements on this page to make sure that you will not have problems using BlueStacks, which although it is not a very demanding program, if you have an old Mac it does not hurt to take a look.
To get started, go to the BlueStacks page . Verify that you have selected the 64-bit Mac version and select Download BlueStacks.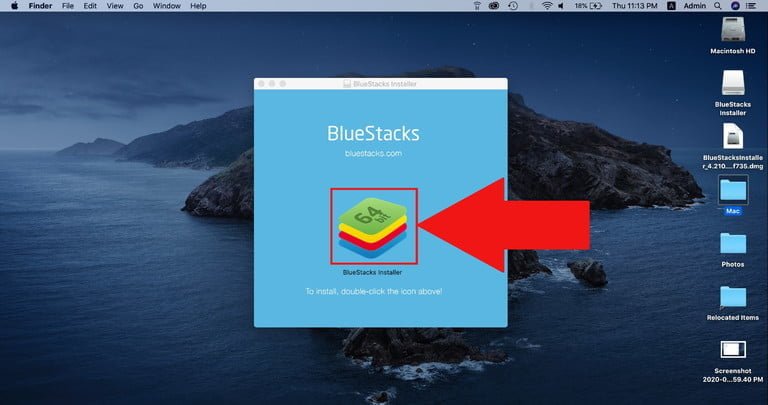 In case you already have BlueStacks installed, you can skip to step three. Just make sure you have the latest update installed.
The BlueStacker installer will automatically download to your Mac. Find the file in the Finder or Downloads in the Dock and open it. You will see a pop-up screen where you must double-click to begin the installation. A new window will appear in which you must select Install Now.
Depending on the configuration of your Mac, a window may appear asking you to enter your username and password. If it appears, enter your details and select Install Helper to continue.
Step 2: Unlock and start BlueStacks
You almost have BlueStacks! However, there is one final hurdle that some users might face. Newer versions of MacOS flag BlueStacks as a suspicious program, so it blocks it even after validating your user. If that happens, you will see a popup that says System extension blocked.
Don't worry, getting out of the mess is simple. Select the Open Security & Privacy option. The System Preferences menu will automatically open and the security section will open. At the bottom of the window you will see a warning that says "System software from developer BlueStack Systems, Inc. was blocked from loading". Select the Allow check box to continue the installation.
You will finally be able to finish the installation of BlueStacks on your Mac. When it finishes, the app center will open. To continue you will have to log in to your Google account, so have your username and password ready.
Step 3: Search and download Among Us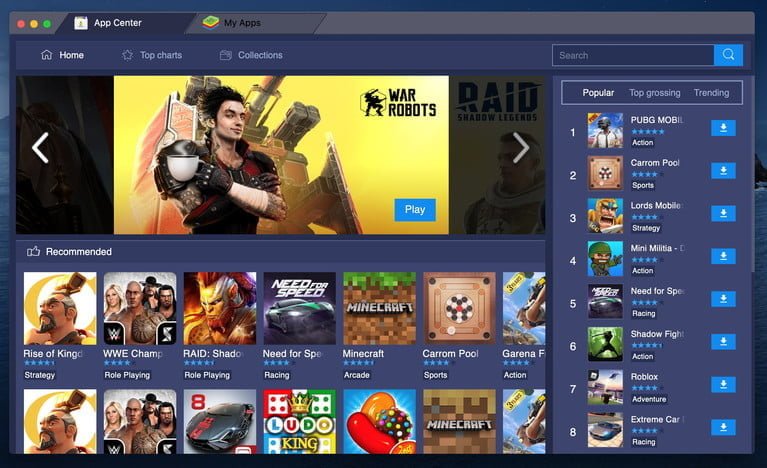 After logging in, the emulator will display the home screen or the App Center, where you will see several of the most popular games. If you can't find Among Us in sight, use the search bar in the upper left corner and select the game. Click it and it will start downloading. At the end, the emulator will include it in your list of games.
Step 4: Start a game and check that everything works fine
The best way to ensure that the game works well is to start a game. Test that the game has no errors and that all commands work properly.
Remember that you can configure the controls on the keyboard, connect a joystick, or even play with touch controls if you have a compatible screen. You can also save two controller configurations in the Controls section of BlueStacks.
The latest BlueStack update optimizes controller settings using a joystick, so we recommend using it in case you have a controller at home. Now you are ready to play Among Us and see which side will win. Note that BlueStack is also compatible with Windows 10, so you can also play Android games on other models of computers with different operating systems, so you have options to play.