Do studies, work or family obligations fill your time and you only have a little time a week to play? We've searched for the best short games for busy people that have been released lately. They are good, they finish quickly, and they leave a good taste in your mouth. What more could you want?
If you have left your twenties behind, you will surely remember with nostalgia the times when you had all weekend to play video games. Some pizzas, some soft drinks, maybe a group of friends, and hours of fun without worrying about anything else.
Everyone loves long games, multiplayer, or an open world that requires 80, 100 hours to complete, like Zelda Breath of the Wild ,   Horizon Zero Dawn , or Dark Souls 3 . And what fan hasn't thrown hundreds of hours on Destiny 2 or PlayerUnknown's Battlegrounds ? But many gamers cannot afford to be addicted to a video game, and spend months on it. That is why we have prepared this report with the best short games for busy people.
These games last  less than 5 hours , are good, fun, and leave a good taste in your mouth when you finish them. And so you can go to another and you have the feeling that you complete games, even if you don't have much time to play.
What is a short game?
There are hundreds of games that last little , so you have to put a filter. We have focused on titles that have been released in recent months. They all last a maximum of 5 or 6 hours, a reasonable limit for what we can call a short game . But it must be clear that each player is a world. Some will take more, and others less ..
We've also put aside retro games that are deliberately short to emulate arcade classics or other titles from decades ago. Genres like shoot'em up are short by nature.
With that said, here are some of the best short games for busy people . Enjoy them as they deserve!
Inside
Developer: Playdead
Genre: Adventure
Available: PS4, Xbox One, PC, Nintendo Switch (coming soon)
Duration: 4 hours
It is difficult to explain in words what Inside is about . Even when you have finished, you will still ask yourself the same question.
Playing Inside is a unique and chilling experience. We handle a child who runs away from someone, and if they catch him, they will kill him without any regard. Why are they chasing us? Why are they killing us? You will have to discover it yourself …
A highly intelligent game that leaves its mark. Play it with helmets …
Rez Infinite
Developer: Enhance Games
Genre: Shooter
Available: PS4, PC (Steam)
Duration: 2 hours
Rez Infinite  is a port for PS4, PC, and virtual reality of the Dreamcast classic created by a video game genius, Tetsuya Mizuguchi . In its portfolio there are authentic myths from the golden age of SEGA, such as Sega Rally, Space Channel 5 , or this REZ . Without forgetting the most modern Lumines saga .
Rez Infinite is a unique game. A psychedelic shooter in which you shoot to the rhythm of techno music. A perfect combination of rhythm and action that you will not find in any other video game. Two intense hours of shooting, science fiction and musical echoes from the 80s. Unforgettable.
ABZÛ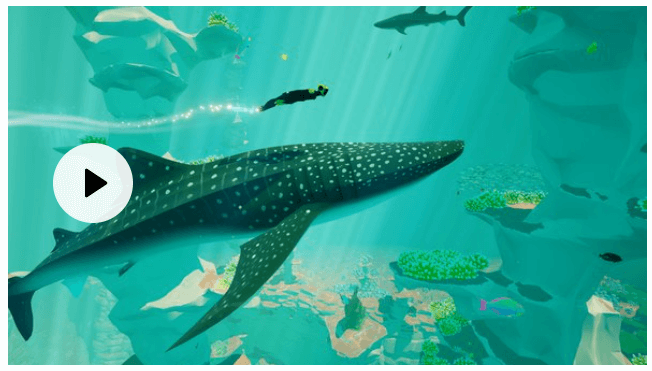 Developer: Giant Squid
Genre: Exploration
Available: PS4, Xbox One, PC
Duration: 3.5 hours
One of the most beautiful games in recent years is also one of the best short games for busy people . You know the saying, the good thing, if brief …
It is a pleasure to explore the oceanic world of  Abzû , and they also hide a beautiful story that will thrill you with its shocking ending. Abzû is a visually spectacular game, with a delicious BSO, it is easy to play, relaxing, and the plot is perfectly closed. What more could you want?
Little Nightmares
Developer: Tarsier Studios
Genre: Adventure, Platforms, Puzzle
Available: PS4, Xbox One, PC,
Duration: 4 hours
There is nothing more terrifying than a child's nightmares. They still do not understand the world in which they live, and things that seem daily to us in the eyes of a child are transformed into all kinds of horrors, which reveals them at night.
Little Nightmares explores this idea in a fun mix of adventure, platforms, and puzzles. We love its staging and how well portrayed a child's nightmares are. Do you dare to revive them?
Superhot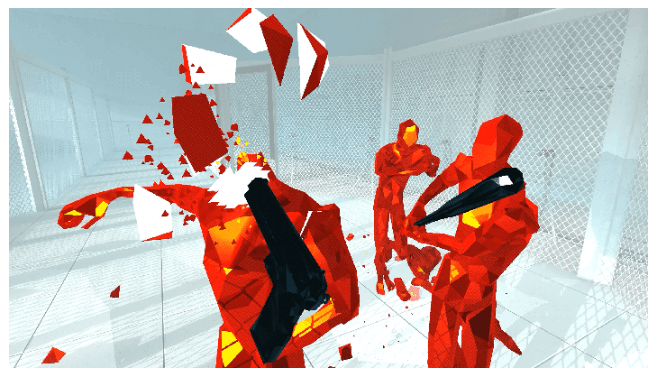 Developer: SuperHOT Team
Genre: First person shooter
Available: PS4, Xbox One, PC, Mac
Duration: 2.5 hours
Here you have an ideal game to pump adrenaline after a hard day at work. SuperHOT is a one-of-a-kind shooter. Time only progresses when you move. It's a super power  that can do a lot for you, from dodging bullets in the last millisecond to anticipating enemy attacks, or thinking about how to act when you're surrounded. It's frenzied (because you don't want to be standing), fun, and you'll finish it in an afternoon. A round game, if you get it at a good price. And recently it came out in virtual reality format .
Firewatch
Developer: Campo Santo
Genre: Adventure
Available: PS4, Xbox One, PC, Mac
Duration: 5 hours
In video games we are used to playing powerful heroes, or thieves, murderers and other weeds , but deep down (sometimes, deep down ), they have good hearts. In this sense, Firewatch is a more adult game, because it deals with real problems that happen to adults.
In Firewatch we play a ranger who has abandoned his mentally ill wife because she is panicking to face the disease. In his new job he starts a relationship with his boss, and you decide how far you want to go. The dilemma of betraying your sick wife or starting a new life flies over a mystery adventure taking place in an abandoned forest, with murder included. The plot is very entertaining, the great setting will make you disconnect, and you will enjoy the relationship between the two protagonists, one of the most complex and elaborate that has ever been seen in a video game.
Titanfall 2
Developer: Respawn Entertaintment
Genre: First person shooter
Available: PS4, Xbox One, PC, Mac
Duration: 5.5 hours
It is a pity that the Titanfall saga has not received the recognition it deserves, because these are great games, with very solid and spectacular multiplayer modes. Not every day you fight mounted on a 6 meter high robot.
Titanfall 2 added a fun and action-packed single-player campaign that lasts 5-6 hours. The same can be said for Battlefield 1 or Star Wars: Battlefront II.  Normally these types of games are not worth it if you are not going to play multiplayer, but all three have dropped a lot in price, so they are three of the best short games for busy people that you can catch right now.
What Remains of Edith Finch
Developer: Giant Sparrow
Genre: Narrative Adventure
Available: PS4, Xbox One, PC
Duration: 3 hours
Recently awarded the Best Narrative award at The Game Awards 2017 , the Oscars of video games,  What Remains of Edith Finch  is a wonderful adventure that invites us to explore an abandoned mansion while we recall the stories of different members of the Finch family, dead in strange circumstances. An unforgettable storyline that seamlessly intertwines all these stories, and shows us how we sometimes inherit bits of our family members' personality, even if we don't know them. Highly recommended.
Wonder Boy The Dragon's Trap
Developer: Lizardcube
Genre: Adventure, Action, Platforms
Available: PS4, Xbox One, PC, Nintendo Switch
Duration: 5 hours
Wonder Boy: The Dragon's Trap is an act of love. Love for a 1989 SEGA Master System console classic that may not have been the best game in the world, but it was one of the machine's fetish games .
The developers of Lizardcube are in love with that game, so they have created this remake with some wonderful hand-drawn graphics that are better than many animated movies, catchy orchestrated music, and engaging retro gameplay.
You handle a warrior who can transform into different animals, each with different abilities. You have to combine them to overcome various worlds . A game that enters through the eyes and hooks you for its classic gameplay. Be careful, it's difficult …
Wonder Boy: The Dragon's Trap review
Oxenfree
Developer: Night School Studio
Genre: Narrative Adventure
Available: PS4, Xbox One, PC, Nintendo Switch, Mac, iOS
Duration: 5 hours
Imagine the great series  Stranger Things , but starring teenagers instead of children. That is more or less the proposal of Oxenfree , a supernatural thriller where nothing is what it seems. An adventure in which dialogues are as important as exploration or puzzles, and everything you say can have consequences. One of the best narrative games in recent years.
Did you like our list of the best short games for busy people ? Do you miss any that have been released recently? Let us know in the comments!